About Doebler Chiropractic in Williamsport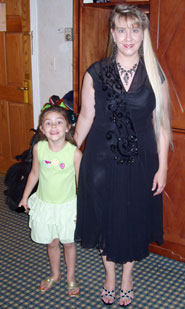 We've been delivering quality chiropractic care to the North Central Pennsylvania and Williamsport community since 1997. Are you looking for a Williamsport chiropractor? Do you suffer from pain or have been injured in an automobile accident, sporting events, or at work? If the answer is YES! Then Dr. Valerie Doebler and Doebler Chiropractic Center can help you put a stop to pain and begin participating in the activities that matter most to you!
Our approach is simple. We believe that health is among our most valuable possessions. And while we generally meet people after they've lost their health, our commitment is two-fold:
1. Relief Care
When many people seek care in our office they have one goal: relief. So that's where we start! During this initial stage of intensive care, we have several obligations:
Uncover the underlying cause of the health problem
Suggest a care plan to produce the fastest results possible
Offer ways patients can participate in their recovery
Explain the value of post-symptomatic wellness care
2. Wellness Care
We encourage our patients to achieve the highest levels of health they can. Through educational opportunities (like this website), we hope to communicate the value of ongoing chiropractic care. Our desire is to see our practice members abandon the prevailing sickness care model of health (waiting for symptoms and then taking action), in favor of the emerging wellness model.
You're the Boss
Regardless of your health goals, please understand that we see ourselves as mere servants. You're the boss! It's your body, your health and your future. Our job is to offer you the finest chiropractic care possible, and it's up to you to decide how much of it you want.
We Treat 1000's of Health Conditions……Wholistically!
Our natural therapies will help you achieve better health and a more active lifestyle.
Some of the many conditions that Dr. Val has treated include:
Auto accident victims
Headaches
Arthritis
Carpal Tunnel
Fibroyalgia
Hip Pain
Foot Pain or Ankle Pain
Sciatica
Whiplash
Work Injuries
Numbness or Tingling
Shoulder Pain
These are just a few of the conditions Dr. Doebler has seen and treated in her office with success!
With all this in mind…..What would you do with your day if you had increased energy, and well-being, decreased aches and pains, improved coordination and flexibility…to name a few of the results our patients see with treatment?
New Patients and Referrals are always welcomed to become part of Dr. Val's chiropractic family.
If you are an existing patient, remember Dr. Val has your best health in mind…give her a call today, email, or sign up for her patient newsletter about how to improve your health!
Doebler Chiropractic is located in downtown Williamsport in Center City in the Williamsport Building on 460 Market Street. We look forward to helping you live the life you want to would like to return to with gentle, personalized rehabilitation. In this office you are treated like family!
Sound interesting? Please contact our Williamsport office to make an appointment today.